Custom Portico
Por-ti-co
ˈpôrdəˌkō/
-a structure consisting of a roof supported by columns at regular intervals, typically attached as a porch to a building.
Now that we got that straight, let's talk about how awesome these structures can be. This project literally took a blank canvas that was just a "blah" (homeowner's words) type side entry door, and turned it into one of the main features of the home. Porticos are not only functional, they are absolutely beautiful architectural features that add pleasing aesthetics and future resell value to your home. With an almost unlimited number of designs and styles to choose from, porticos are a fun way to spruce up any entryway. Chris is a huge fan of the Portico concept and would love to hear from you about your next project. Dream big and anything is possible!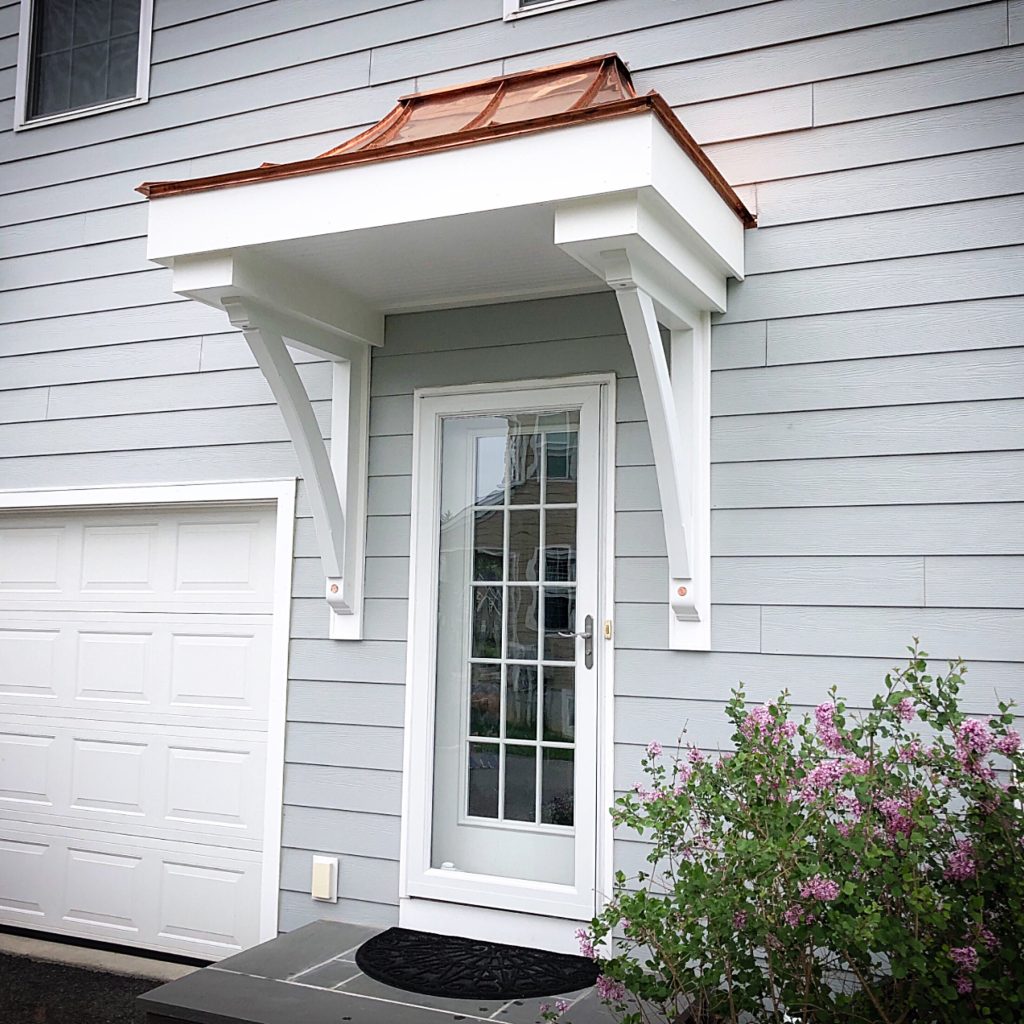 The following two tabs change content below.
Chris Zumpano
Chris Zumpano is the owner/operator of CZ Woodworking (www.czwoodworking.com) - a locally operated artisan workshop that focuses on handcrafted, custom-made furniture, built-ins, cabinetry and woodworking for the home, office or business. Chris and his wife Amy reside in Glen Mills, PA with their baby girl Lyla Jane.
Latest posts by Chris Zumpano (see all)
Comments
comments