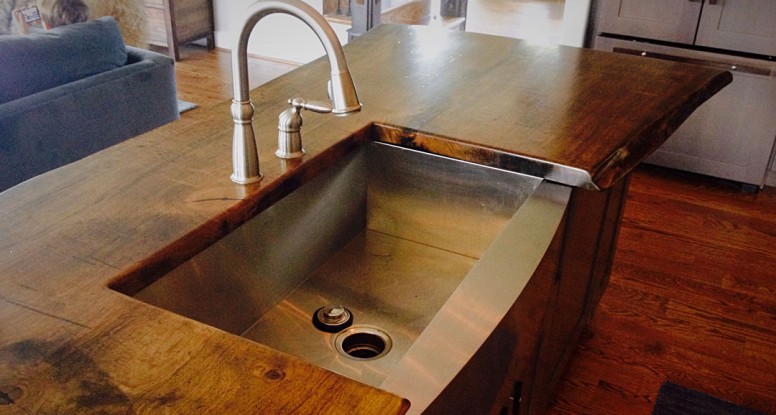 Custom Wood Countertops
Custom Wood Countertops by CZ Woodworking
We would love to bring our custom, handcrafted countertops into your home. Made from locally sourced materials, this age-old tradition of using solid hardwood countertops is a fantastic way to add a creative and unique element to your kitchen. The featured image represents a beautiful "Live Edge English Walnut" kitchen island that was a part of a recent custom home build in West Chester, PA. Working with designer Miho Kahn, we were able to create a truly showpiece-style island that has not only a one-of-a-kind look, but is fully functional with the addition of an undermounted farmhouse sink.
Custom Wood Countertops can be sourced from a variety of materials and finished to almost any color tone, giving you the ability to match your existing space or to create something completely new. The finishes are very durable and will last for years to come, giving you peace of mind that the countertop will continue to look beautiful over time. Please contact us at [email protected] to inquire further and to discuss custom design options that would work best for you.
The following two tabs change content below.
Chris Zumpano
Chris Zumpano is the owner/operator of CZ Woodworking (www.czwoodworking.com) - a locally operated artisan workshop that focuses on handcrafted, custom-made furniture, built-ins, cabinetry and woodworking for the home, office or business. Chris and his wife Amy reside in Glen Mills, PA with their baby girl Lyla Jane.
Latest posts by Chris Zumpano (see all)
Comments
comments